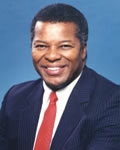 Southern California Plastic Surgery Group
Phone

(562) 595-9493

Fax

Email

Website
2360 Long Beach Boulevard
Long Beach
,
CA
,
90806
United States
Shop Online
This doctor is not running any opportunities on BuildMyBod™
Click Here
to let this doctor know you'd like them to run an opportunity!
Procedures
Add services and/or procedures that interest you to your wishlist. Submit your wishlist to instantly receive a list of fees, giving you a cost estimate before a consultation so you know what to expect.