Check Your Healthcare Costs Now!
Learn More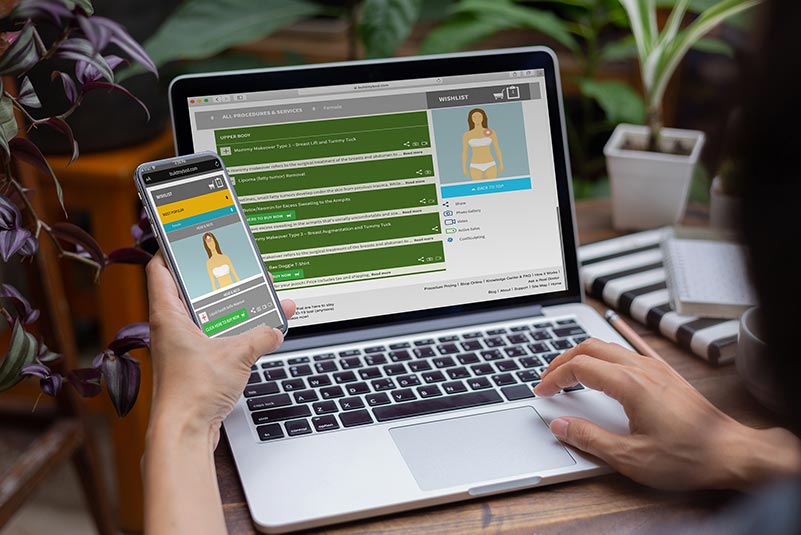 Check Prices
Create a wishlist to determine prices on procedures that interest you and even submit your wishlist to the doctor for a consultation.
Get Pricing
Shop Online
Don't sacrifice quality for price. Purchase non-surgical services and products from physicians near you. Memberships and Subscriptions also available.
Shop Online
Knowledge Center
And FAQ
Learn about procedure risks and recovery information, view photo galleries, even ask a doctor in BuildMyBod's knowledge center.
Get Answers
From the Blog
"The number of patient email contacts from BuildMyBod is 2-3x any other referral source I have tried."
"What a breath of fresh air to know all of my costs for my procedure, bundled into one, not multiple, payments."
"I like it a lot, beyond that my office manager will love it because she dreads answering those questions ALL the time about pricing!"
"An exciting addition to the way we educate our patients."
"Get a better understanding of what's involved with a procedure before scheduling a consult."